GPT-4 or Generative Pre-trained Transformer 4 (GPT-4) is a multimodal large language model created by OpenAI and the fourth in its series of GPT foundation models. It's a phenomenal AI tool, but it has a cost.
Here are seven easy ways to access GPT4 for free.
1. Hugging Face 🤗
HuggingFace is a platform that provides access to several language models, including ChatGPT-4.
Go to HuggingFace and navigate to the "Models" tab in the top menu bar.
2. ChatGPT 4 is free on Bing
Then click on "Chat" in the upper left corner.
And start using GPT-4 for free
PS: If you use other browsers, you must first install this extension: Bing Chat for all browsers.
3. ORA
Ora .sh is a web platform where you can quickly build LLM applications on a shareable chat interface.
It allows users to explore the ChatGPT 4 model quickly and free of charge.
4. NAT
Nat Friedman, the former CEO of GitHub, has developed an excellent tool to access GPT-4 for free and compare it with other models.
Sign up and start using GPT-4 for free.
5. Merlin
Merlin gives you the power of ChatGPT Plus on all your favourite sites for free.
You can:
Write email responses
Summarize any website
Generate new content ideas and much more
6. POE
Poe is Quora's Artificial Intelligence application that provides multiple models (GPT3 and more) on a single page.
To use GPT-4 Chat for free on the Poe site:
Go to the Poe home page.
Click on the GPT-4 button and type your message.
7. AI Dungeon
If you are interested in games, then AI Dungeon will be a fun game for you.
AI Dungeon is a text-based, AI-generated fantasy simulation game with endless possibilities.
You can use GPT for free on this website.
Bonus: The Generative AI Landscape in 2023
A collection by Sequoia Capital (image from Twitter).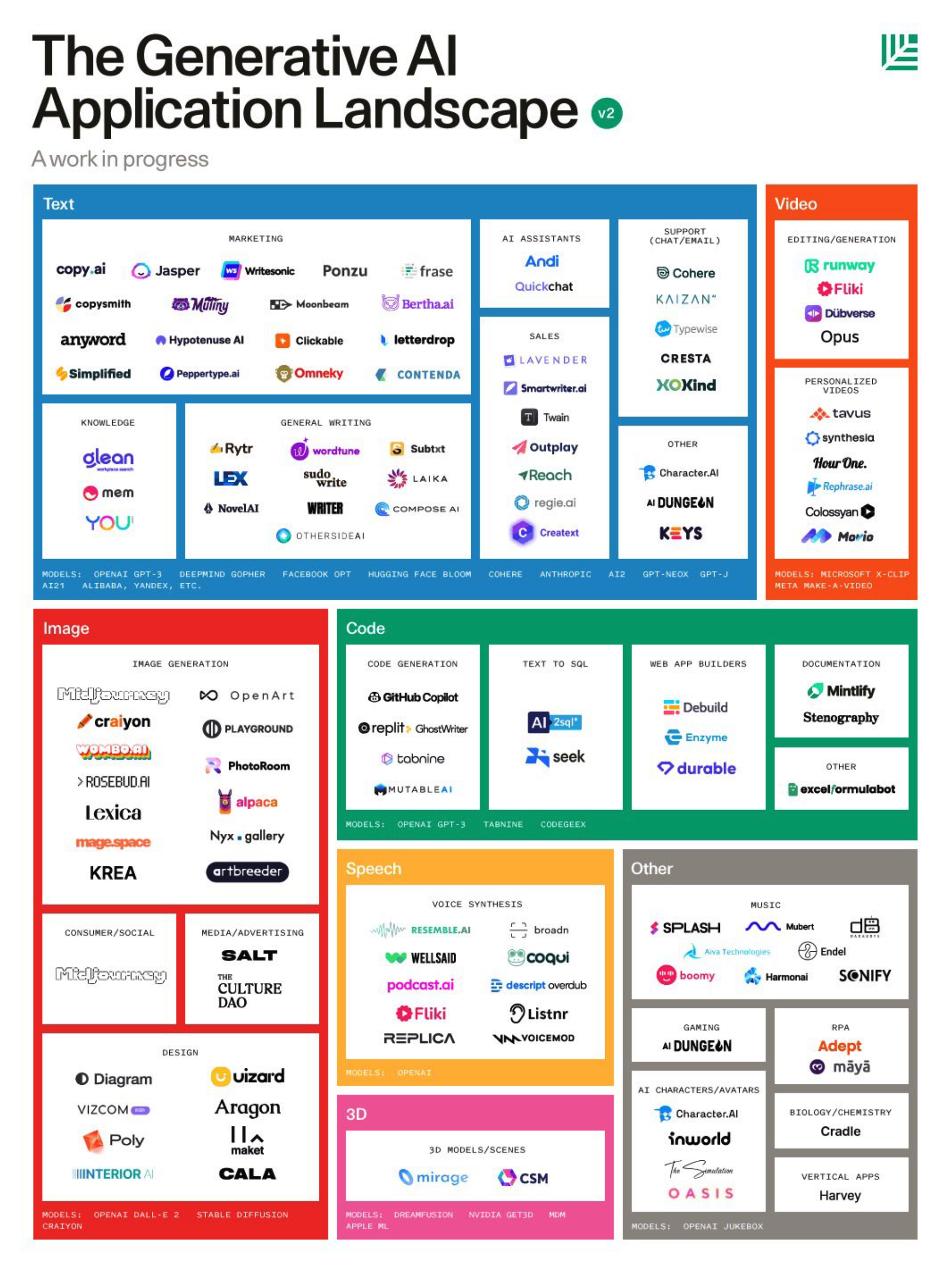 https://paolomargari.it/wp-content/uploads/2023/04/ai-free-gpt4.png
1006
1660
Paolo Margari
https://paolomargari.it/wp-content/uploads/2018/04/paolo-margari-1.png
Paolo Margari
2023-04-23 23:14:45
2023-04-23 23:40:26
7 ways to access GPT4 for free