Above, you can find the slides I presented at Digital First 2019, the leading digital event in Belgium (Brussels, 16-17 October 2019).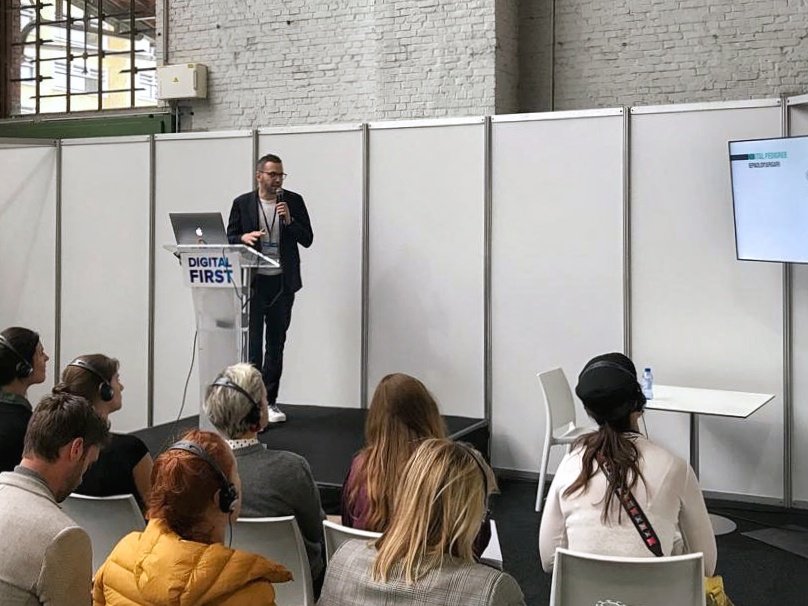 Social platforms offer a highly valuable snapshot of your brand and products health. From prospects to leads, from customers to employees – including enthusiasts and evangelists as well as haters and trolls – the full range of users that learn and interact with your social channels are continuously shaping your brand equity.

What are you looking at to measure and improve your campaign performance?

Looking at the right KPIs, beyond the usual suspects, and thinking of social channels not just as broadcast, amplifier or communication tools, but also as customer feedback and market research platform gives valuable information to improve communication (content, tone of voice, style) and the product portfolio – or at least its perception.

During the presentation, I have shown how to build a social performance dashboard with actionable insights, easy to understand by different stakeholders. With some little hacks to your dataset, it is possible to explore performance under different points of view, going beyond the usual metrics, by creating new ones and adding more meaning and context to your social media analysis.
https://paolomargari.it/wp-content/uploads/2019/10/Screen-Shot-2019-10-16-at-14.41.25.png
1666
3444
Paolo Margari
https://paolomargari.it/wp-content/uploads/2018/04/paolo-margari-1.png
Paolo Margari
2019-10-17 13:22:10
2019-10-28 10:55:51
Enhance your social media dataset to build and visualise insightful KPI's [Free PDF]